Santa Rosa AAMCO Announces New Ownership
The Santa Rosa local transmission repair and auto repairs shop features 6 bays and is open from 8 a.m. to 5 p.m., Monday through Friday.
Marjan Barabian
The new owners, Marjan Barabian and her husband Basim Mughannam, have been residents of Sonoma County for 25 years. The duo became owners of AAMCO of Santa Rosa on February 1, 2014. Prior to joining AAMCO, Barabian, who will manage the day-to-day operations of the business, spent more than 17 years in the professional beauty industry, working for companies, like Chanel, and holding executive positions with OPI, Sexy Hair and Dior. Barabian also had a consulting business, helping small business owners operate their establishment to its' maximum potential.
"When my husband and I were looking for businesses for me to operate, I knew regardless of the industry it must be something I would enjoy learning and have a passion for," said Barabian. "My father taught me about auto mechanics while growing up and by the time I was 15 years old, I already knew how to change a car's tire and oil. When we first met with AAMCO and walked into the Santa Rosa location, I instantly felt this was the right opportunity for us."
As a new business owner, I want the AAMCO of Santa Rosa to be a place where customers can also feel at home and just as confident in our assessments and repair work as we are. Customer satisfaction stands as our utmost priority. While Barabian admits she is still learning all of the "nuts and bolts" of a transmission, she is confident in her business acumen and that her seasoned team of expert technicians with over 25 years experience will continue to drive the business forward.
"We look forward to meeting you, and serving our community!"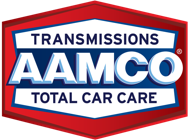 Locally owned and operated by Marjan Barabian
3 Reviews
OUR ADDRESS
1250 Cleveland Ave, Santa Rosa, CA 95401
View Map
hours
Monday - Friday | 08:00 AM - 05:00 PM
Saturday - Sunday | Closed
SCHEDULE APPOINTMENT